Hanson Harbor Home Owners Association
The Road to Paradise is not always paved!
Welcome to the Hanson Harbor Homeowner's Association website!
The Board of Hanson Harbor Homeowner's Association welcomes you to our public web page. Situated just north of Wilbur, WA, on the beautiful Columbia River; commonily referred to as Lake Roosevelt. Hanson Harbor is an appealing, family focused community consisting of approximately 100 lots of single-family homes.
2023 Association Annual Meeting - May 27th, 2023


Saturday, May 27th, 2023 at 10:00 a.m.
16940 Columbia View Rd.
(Hosted by Dewey & Linda Bray)
We hope you enjoy your visit! If you have suggestions for content please let us know.
For those who want to drop in.....GPS Coordinates for Hanson Harbor's boat trailer parking area:
N 47 degrees 55.268 minutes
W 118 degrees 37.533 minutes
Elevation 1292 feet
This web site has been established for the convenience of the property owners and their guests. Within, you will find many useful links as well as important updates and information about our association and community.
Please bring a lawn chair.
'Goodies' provided by Great Neighbors!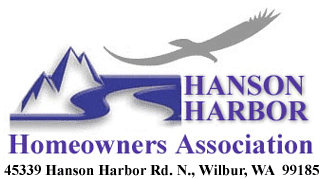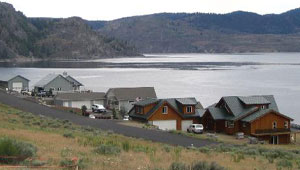 Have a Great Summer in Our Community!
Think Fire safety & Check on Neighbors!